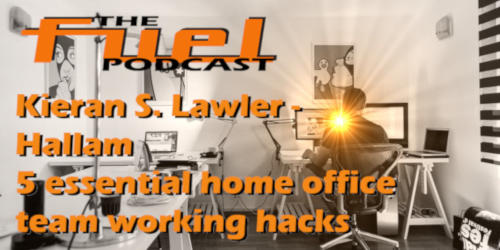 Lockdown presents a host of new challenges for creative agencies, the main one being that it breaks up the team. Kieran S Lawler of digital agency Hallam, outlines some of the essential collaboration hacks they use to make sure the agency stays connected and its projects stay on track.
Hallam just scooped ten, yes 10 Drum Recommends awards including the Grand Prix (for the third time), so this is advice you can trust.
While we're all about numbers, Jeremy Davies gets a reboot with a classic tale of not one, two, or…….
All of us at The Advertist invite you to check out The Fuel Podcast, where we pull on the experience of leaders of companies in a variety of sectors with loads of fantastic interviews, tips and tales.
To check out this episode of the podcast click here.
https://www.theadvertist.com/new-business-development-tools/wp-content/uploads/2020/11/BLOGPodcasttitleimageKeiranSLawler_done.jpg
250
500
theAdvertist
https://www.theadvertist.com/new-business-development-tools/wp-content/uploads/2019/07/TheAdvertisttheHublogoWordpress_done-300x113.jpg
theAdvertist
2020-11-17 18:04:20
2020-11-23 14:26:26
THE FUEL PODCAST - KIERAN S. LAWLER – HALLAM: ESSENTIAL TEAM WORKING FROM HOME (WFH) HACKS