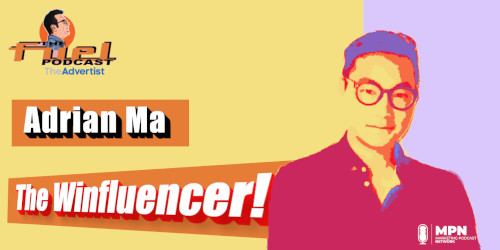 Stay up-to-date with the latest trends and insights in the PR industry!
In this episode, we interview Adrian Ma, the founder and MD of Fanclub PR, one of the best boutique PR agencies around.
Adrian shares his insights on how PR has evolved over the years, and why it is now an indispensable part of the marketing mix. He discusses the ability of PR to influence, persuade, and create demand for products, services, and brands, as well as its role as both hero and villain in the political and scientific world.
But it's not all serious business – Adrian also shares his thoughts on the pros and cons of the four-day workweek, why parents don't understand PR, and the importance of building creativity into education. He even touches on totems and ceremonies in the hybrid world, and tells fossil fuel companies to jog on.
Overall, this episode is a must-listen for anyone in the PR industry or interested in the intersection of PR and marketing. Tune in to hear Adrian's insights, stories, and advice – and be inspired to take your own PR strategy to the next level.
All of us at The Advertist invite you to check out The Fuel Podcast, where we pull on the experience of leaders of companies in a variety of sectors with loads of fantastic interviews, tips and tales.
To check out this episode of the podcast click here.
https://www.theadvertist.com/new-business-development-tools/wp-content/uploads/2023/05/Ep119MainImageWINFLUENCER_BLOG-002.jpg
250
500
theAdvertist
https://www.theadvertist.com/new-business-development-tools/wp-content/uploads/2019/07/TheAdvertisttheHublogoWordpress_done-300x113.jpg
theAdvertist
2023-04-03 14:01:37
2023-05-16 14:05:03
ADRIAN MA: THE WINFLUENCER